Construction Photography
and Videography
Capture History As It's Being Made.

GET A FREE QUOTE

How We Can Help You
Specialising in large scale commercial construction photography and videography since 2002, Glenn Hester has offered his unparalleled photographic expertise to deliver superior records of every stage of a building's development.
Whether you need construction photography or an architectural photographer, we can tailor a photography and videography package to suit your needs that incorporates one or more of the following.
Whether you need a monthly record of the building process for internal stakeholders, occasional aerial or drone photography for sales and marketing brochures, permanent time lapse cameras to deliver real time images and increase security on-site, or a professional video outlining the entire project, the team at GHPx are sure to impress.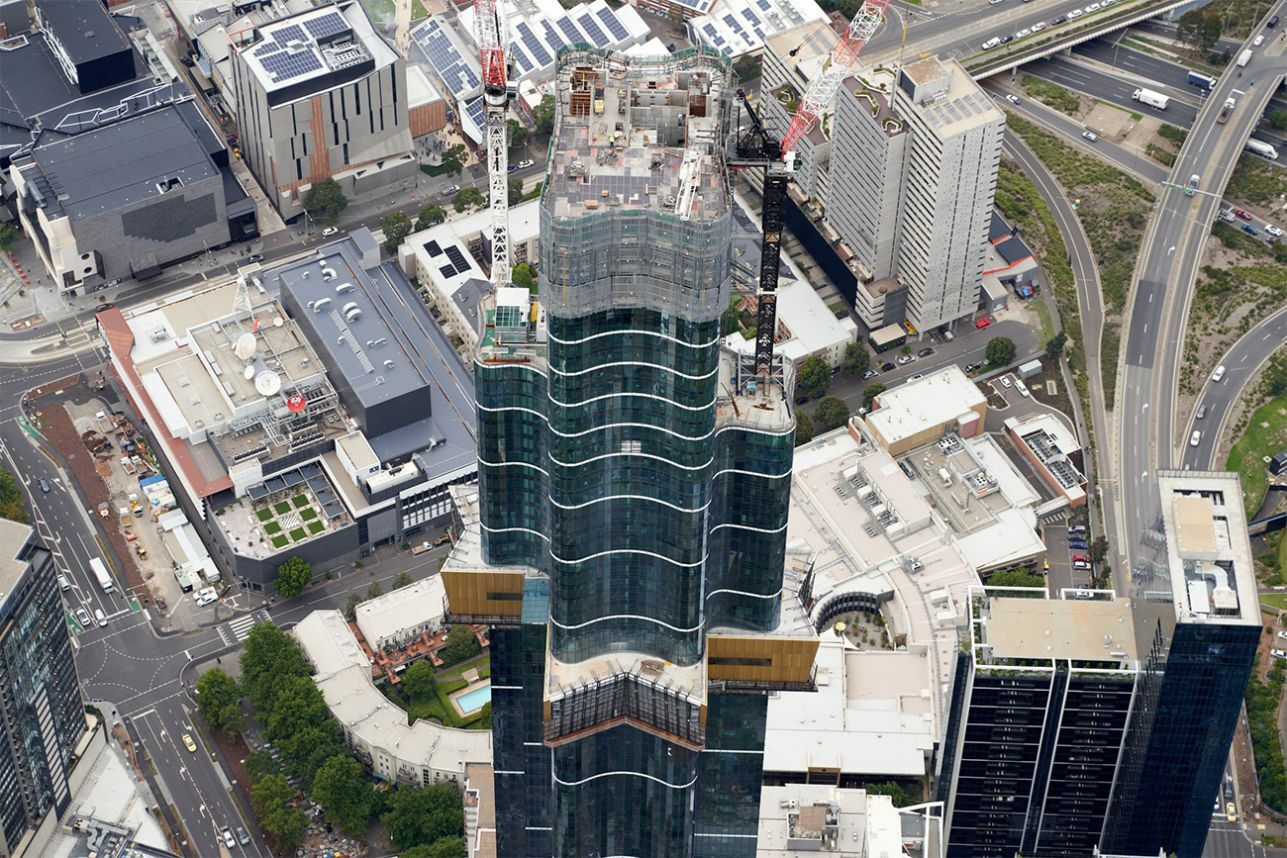 More Than Just
Memories
Large scale commercial and industrial construction projects take an incredible amount of time, money and expertise to see through to completion.
By the end of the process, a remarkable architectural structure has permanently altered the city skyline, becoming a part of the iconic Australian landscape.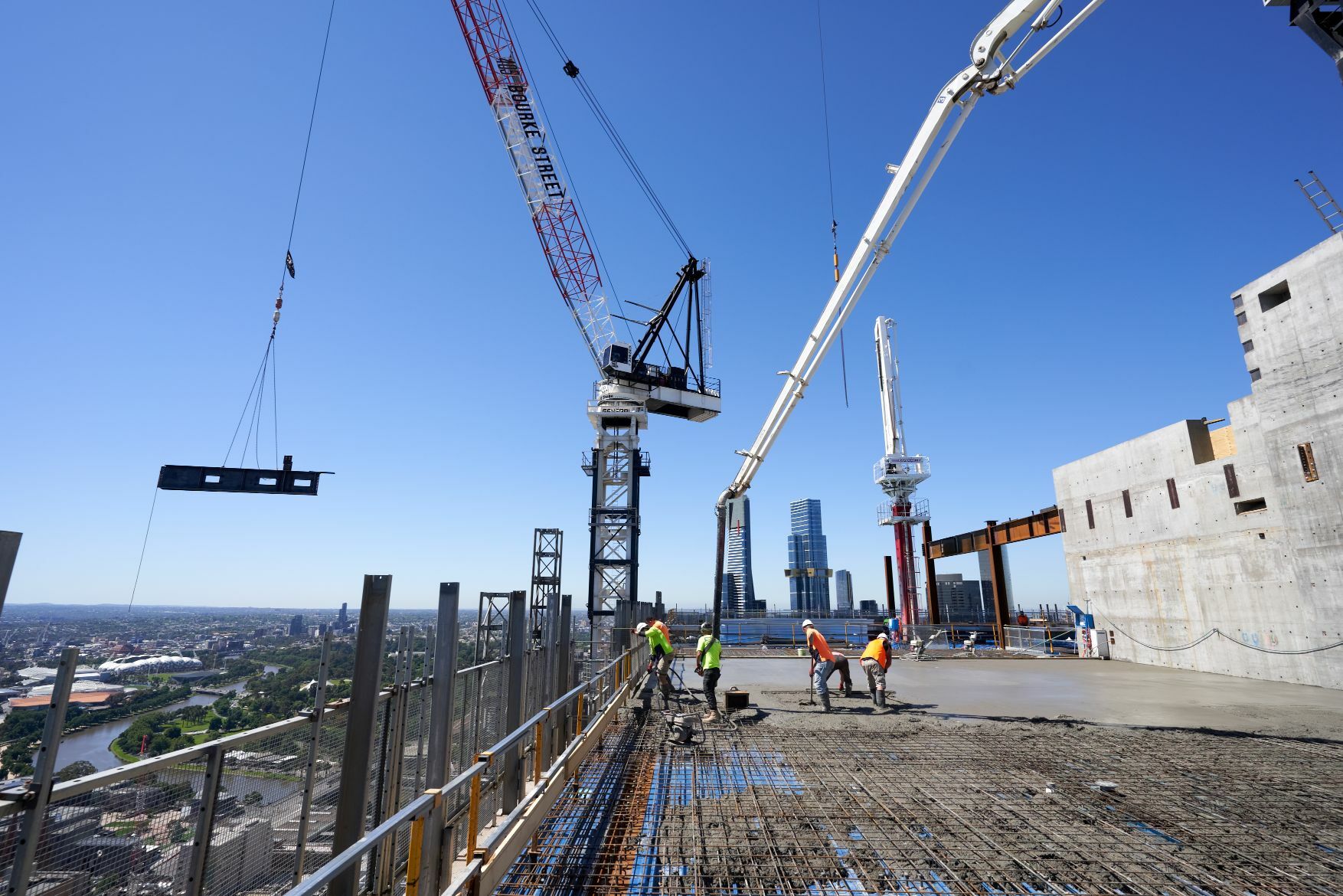 Wouldn't You Like A Few Memories To Capture The Historic Importance Of Your Construction Project?
Better yet, wouldn't you like to keep a comprehensive photographic record of the project for tracking and reporting purposes? And what about keeping an archive of the project to aid in accountability and dispute resolution for any potential issues?
At GHPx, we offer cost-effective professional photography and videography, seamlessly catalogued in your own portal with all the key moments of a construction project captured from every angle.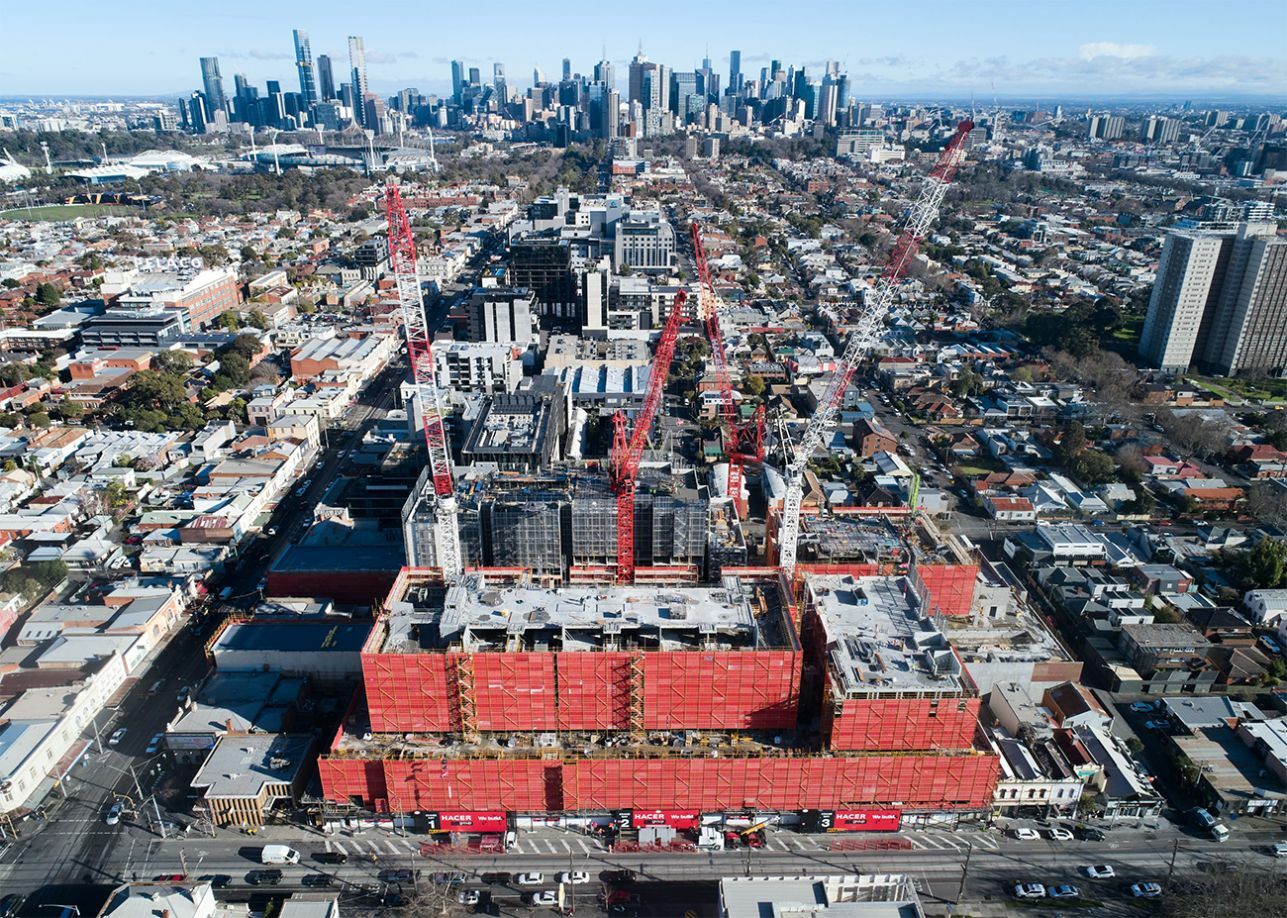 Stay in the Loop
Architects, project managers, business managers, sales and marketing teams, management, investors, clients.
Whether you've invested time, money or expertise into developing a large-scale long-term construction project, you want to be kept in the loop with a transparent end-to-end construction process.
Knowing that a construction project is running on time and on budget is key to delivering successful outcomes and a finished product that everyone can be proud of.
Having eyes on the ground (or in the air) ensures you can professionally report back the progress of the project to internal stakeholders and ensures productivity continues to run smoothly.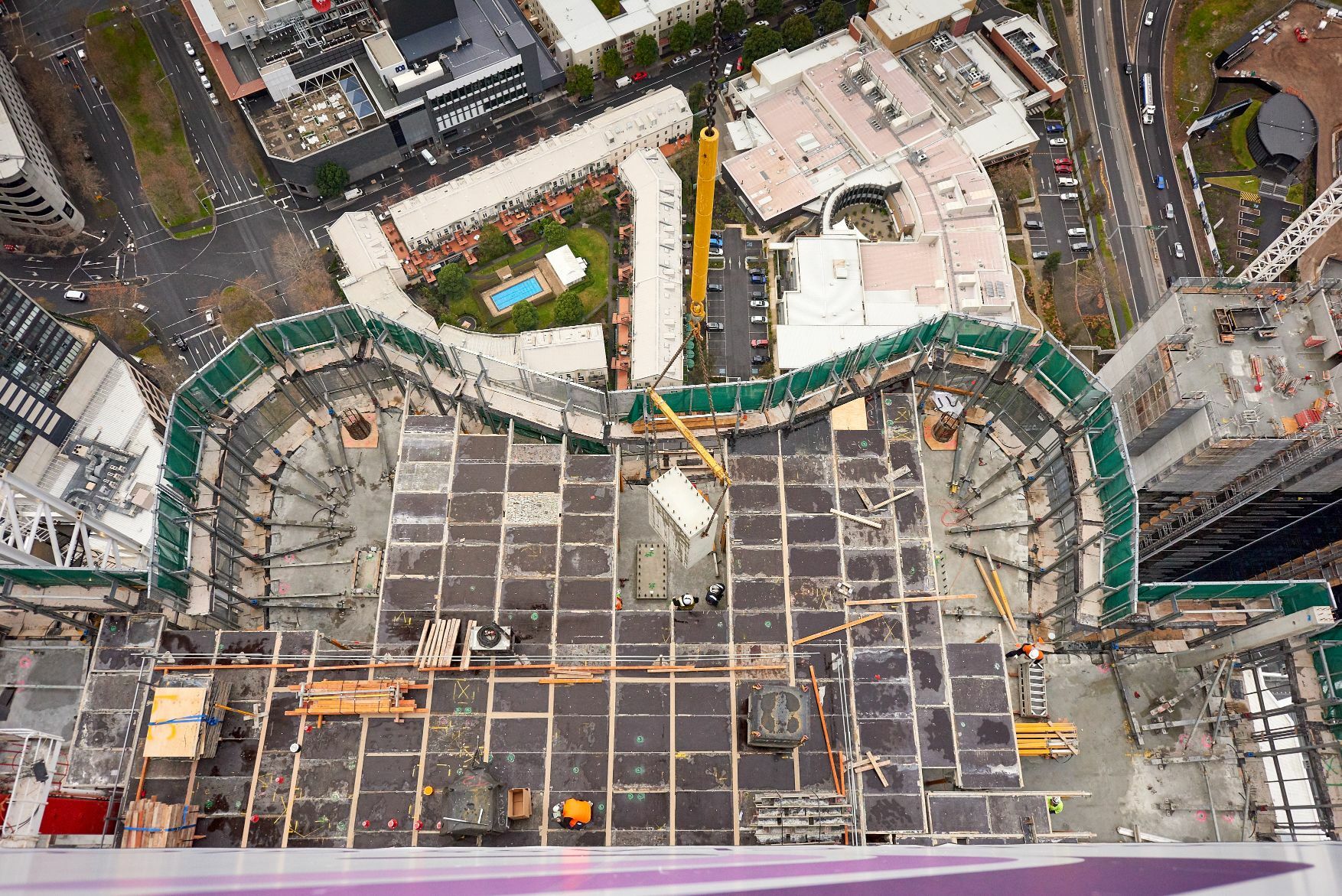 It's All About Perspective
At GHPx, we utilise our unique and creative perspectives for your benefit. As experienced outsiders, we often see things that some people might miss because they're standing too close.
Our professional aerial photography and drone photography services enable a more visceral perspective of the overall site and shows the development in relation to the whole landscape which helps the marketing team.
Our construction photographer services allow you to easily and effectively capture data and communicate project milestones to stakeholders at every level, whilst our videography services create fascinating documentary style visuals that everyone will want to watch.
Let us enhance your perspective. Contact us to get a quote.
GET A FREE QUOTE
The GHPx Portal- Your Super Easy
All-In-One Secure Content Storage Solution
We've found a way to save you time! Forget about scavenging through emails and files from months ago to find dropbox links, downloads and numerous logins to view the content you paid for.
You can now securely access all the content we've created for your projects (current and historical) from just the one private place! That's all the images, videos, time lapse and live camera feed, drone footage or aerial photography in one simple storage solution.
Just login from any location and view it all. It's that easy!
Easy & Secure
Easy to navigate
secure portal.
Fixed Monthly Price
No hidden costs or surprises.
High Quality Results
Maintains photographer-quality resolution.
GET A FREE QUOTE
Who Will Benefit From GHPx Construction Photography?
Everyone involved in a development project will benefit from seeing it coming together nicely. All internal stakeholders will have a vested interest in ensuring the project is completed smoothly and within specified timeframes. And if anything goes wrong, you'll have a comprehensive and transparent record of the entire project to fall back on, which helps with accountability.
Easy & Secure
Seeing their hard work amount to something amazing will inspire and drive them forward to completion.
Project Managers
An extra set of eyes on the ground (and sky!). Access real-time cameras, track progress and give management updates easily!
Content Producers
The marketing team will have plenty of imagery to create inspired collateral topromote the development.
GET A FREE QUOTE
Don't Just Take Our Word For It!
With 15 years of experience in the construction photography industry, we've gained many happy clients who believe in the value and quality of our services.
An industry colleague recommended Glenn Hester for a high-profile project we had been working on for the past two years.
Whilst I hadn't engaged Glenn previously, I was absolutely thrilled with the level of professionalism and the final outcome.
From the initial brief, Glenn worked seamlessly with myself and our Managing Director to interpret and deliver on our vision.
Being a construction-based project, they had to adhere to strict OH& S policies and procedures.
His team coordinated and worked seamlessly with the onsite contractors and met each deadline scheduled.
We were never going to get a second chance to capture this project as it was a large-scale digital activation requiring a lot of on-site management with multiple contractors delivering the scope and capturing the site dynamics.
We required high quality video (drone and camera) as well a series of stills for promotional and marketing assets.
What GHPx delivered was of exceptional quality and I highly recommended Glenn and his team for any project and we will certainly be engaging them again on future projects.
I have worked with Glenn on many projects, and I am constantly impressed by his professional, friendly and reliable service.
Glenn provides the highest quality professional photographs and a wide range of services across our live construction projects, key events and important milestones.
 Glenn is always willing to assist, understands construction sites and safety requirements, and is well-regarded within the building industry.
Glenn has been working continuously with Multiplex for 14 years.  Always happy to help, he works closely with our project teams to capture both the day to day progress shots used in our monthly reports as well as the high quality hero shots that feature prominently in our marketing collateral.  His friendly demeanour enables him to build a great rapport with our site teams, clients and construction workers alike and his candid shots capture the essence of life on a construction site.  Thanks Glenn for your continued support and professional service.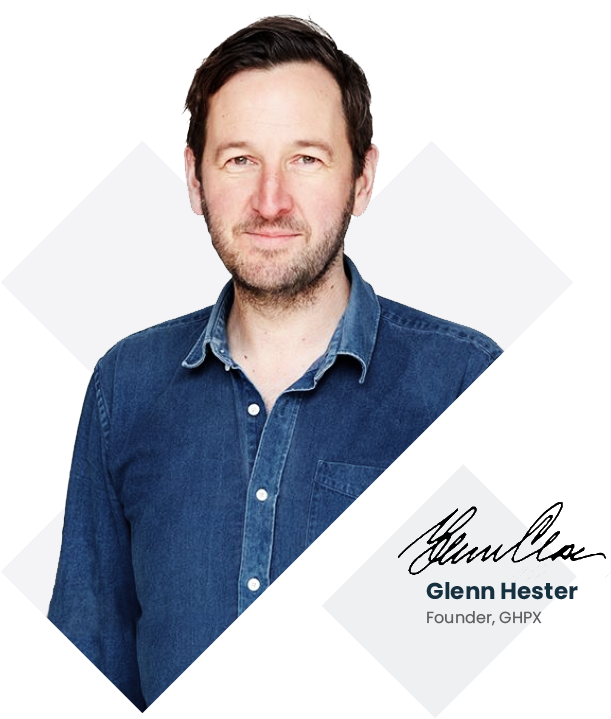 About GHPX
GHPx was founded by professional photographer, Glenn Hester, in 2007. With a Diploma of Applied Photography and BA in Photography, Glenn turned his passion for construction photography into a successful business in a niche industry.
Glenn is joined by a team of experts in the field who work hand in hand to create a quality construction photography and videography service in Melbourne.
GHPx employees have received all documentation required to be on site Australia wide, including:
Red Card
White Card
Site Induction
Public Liability Insurance $20 Mil
Work Cover Insurance
Working At Heights Certificate
At GHPx, we offer a comprehensive, affordable and competitive range of services, so feel free to view our portfolio and get in touch to discuss your upcoming project.
DISCOVER MORE ABOUT US
Ready To Capture Your Project With Us?
Discover the GHPx difference! Let us help you capture the complete story as it's happening. Our visual storytelling will empower you at every stage, ensuring the project is on track and transparent.
GET A FREE QUOTE